WhatsApp is a good communication tool. The major reason for the popularity of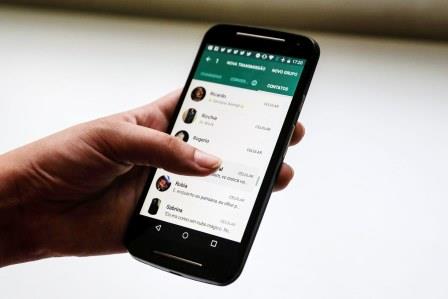 WhatsApp for a mass crowd is mainly due to ease of use and also with respect to the use even at lower connectivity. Currently WhatsApp has evolved and sustained as a communication tool for majority of the people all over the world with India topping the number of users of WhatsApp. Whether you are looking to text someone or want to send an image from your holiday to a group of friends, you are likely to pick up WhatsApp.
It has been observed that Women are the prime target in cyber crimes; WhatsApp being the most used communication tool, fraudsters will work out new methods to trap their target. For secure use of WhatsApp follow some security measures to protect your personal data and avoid being a victim of cyber crimes.
Uncheck WhatsApp photos from saving directly to camera roll
WhatsApp being a messaging App most of us may have WhatsApp conversations might occasionally take a 'personal' note. When you are sharing images it can autosave to camera roll. Doing so it may happen that your personal photos may pop up when any of your friend swipe through your photos.
iPhone Users: Go to your phone's Settings menu, in that click on 'Privacy', 'Photos', and de-select WhatsApp from the list of apps whose images are fed into the camera roll.
For Android users Use a file explorer app like ES File Explorer, find WhatsApp's 'Images' and 'Videos' folders. Create a file within each called '.nomedia'. That will stop Android's Gallery from scanning the folder.
Lock your Messaging and other important Apps with a App lock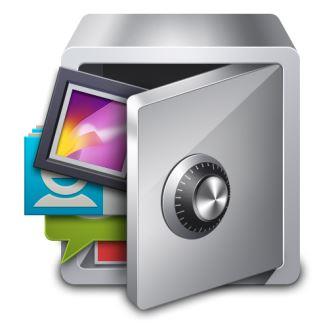 The best way to protect WhatsApp is by using a password or PIN. WhatsApp by itself does not offer such a feature. There are third-party apps that can be used to lock your Apps. You may feel it not so necessary but if you lose your phone, it is going to block access of your chats. At the same time ensure that you use apps that are having good review and download from trusted website.
Hide 'last seen' timestamp
We may think 'last seen' time stamp as not so vital information, but if a scammer
already knows some other things about you, adding this last piece of relative information may prove useful to them - whether you are awake or not; at home or overseas; coming out of the cinema or getting off a flight. You can disable or restrict who sees your 'last seen' time in WhatsApp's 'Profile'; 'Privacy' menu, in Android, iOS, Windows or Blackberry. If you turn it off, you won't be able to see other users' 'last seen' times either.
Restrict Access to profile Picture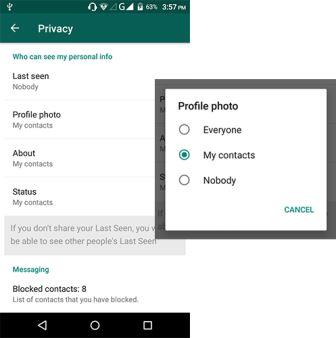 After your mobile number your profile picture is the most personal data that need to be protected while using WhatsApp or other Instant Messaging Apps. WhatsApp has provided the security feature to limit the access of the profile picture to everyone. By default it can be accessed by everyone, but if you customize the settings to 'only for contacts' it helps you to limit the viewing access to your personal data to large extent. At the same time make sure that you don't have unwanted numbers in your contacts.
Set profile picture sharing to "contacts only" in the Privacy menu.
WhatsApp itself will never contact you through the app. Also, WhatsApp does not
send emails about chats, voice messages, payment, changes, photos, or videos, unless you email their help and support to begin with. Anything offering a free subscription, claiming to be from WhatsApp or encouraging you to follow links in order to safeguard your account is definitely a scam and not to be trusted.
Avoid Use of third party apps to customize WhatsApp
Many of us like to use customise WhatsApp themes, icons and even font. For this you need to download third party Apps. These third-party apps give WhatsApp a makeover. A lot of users use third-party keyboard apps as well. This can lead to security risks they may result in compromising privacy and security. Some of these Apps may even change or modify WhatsApp's Settings. All you need to think is that WhatsApp by default has end to end encryption to protect your messages and cannot be read by anyone in transit. In similar way the phone has to be protected well to secure your data. Most of the third party application are not uploaded on official app stores, no malware analysis is done on them. So use of these Apps can put your privacy and security at risk.
Remember to log out of WhatsApp Web
WhatsApp recently launched WhatsApp Web. The mirroring service makes life easier while working on Personal computer. However, most users are unware that they should ideally log out of WhatsApp Web on Google Chrome browser either from their mobile or the browser. Just imagine your collegues reading your chats on a large screen while you stepped out for a coffee break.