Internet Addiction - women
In the current era where internet uses goes round the clock in each and every
individual's life, where communication between individuals takes place in cyber spac. This can end up into Internet addiction disorder (IAD), or more broadly Internet overuse, problematic computer/smart phone use. Inter addiction is defined as any online related compulsive behaviour which interferes with normal living and causes severe stress on family friends, loved ones and ones work environment. It can also be called as Internet dependency and internet compulsion.
Factors triggering Internet use:
Single women out of boredom become addicted to Internet mainly in social media. They tend to check their social media profile for new updates on their status and also on others status, number of likes and shares received for self and for others. It becomes an obsession for an individual and also affects her mental and physical health.
Many women who are under stress at office or in family life tend to rely on internet to relieve their stress and also consider an easy way to get rid of that stressful situation.
Internet related Activities
Most women are addicted to social media. Most of them start their day by checking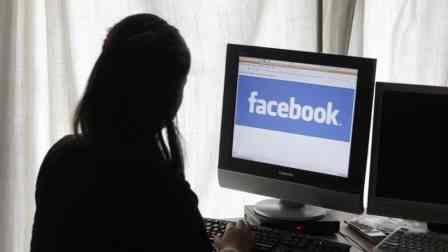 their social media profile or updating fake photos which is currently the main trend. Projecting each and every second of your life into social media and to get more and more likes and shares for the post. This is what most of the women look up to at the current scenario of cyber world.
Shopping is the most interesting thing in a women life. Online shopping has opened a world full of options to the women. They keep searching for different products in different online shopping portal whether they buy or not. Most of them even find it difficult to reduce the time spent on internet.
There is a small class of women who are even addicted to online gaming as well. Most of women tend to spend their leisure time in online gaming rather than socialising in real world.
Everyone uses chatting but some cannot stop chatting. This includes chatting by any means. Many a times women will tend to withdraw from social interactions as they find more comfort and enjoyment in virtual world.
How can Internet Addiction be identified?
Having a sense of well-being or euphoria while using smart phone
Inability to stop the activity
Craving more and more time at the Smartphone.
Neglecting family and friends
Feeling empty, depressed and irritable when not at the computer
Lying to family and friends about activities
Problems with school or work
Once you get Addicted to Internet it will have an impact on your physical and mental health there by risking your life to various cyber threats.
How to avoid Internet Addiction
Set your Internet usage time limits.
Install an app which would track my cell phone/Internet usage and plan to reduce it day by day.
nbsp;Also you can get help from your friends/family to restrict using Internet for a long time.
Uninstall computer games, and try to stay away from social networks and other recreational web activities for at least a month or two.
Set time for internet browsing, but don't overdo it.
Shift to activities such as reading articles, browsing, watching videos, sending emails to laptop.
Turn off app and email notifications
Try to stay off websites that are addictive.
Switch to reading subject/ job related books/magazine. This will increase your reading habit.
Think about money that you can save you if you are not on internet.
Make a list of reasons why you will be happier if you use the internet less.
Remove internet enabled devices from bedrooms.
Regulate your sleeping pattern. A lot of people lose sleep while on the internet and mess up their sleeping pattern. It will be beneficial to you as you will become more organized and self disciplined.